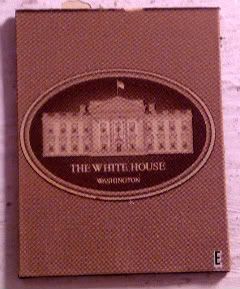 Magnet #857 - The White House
This magnet's part of my presidential set I bought at the Kennedy Library a while back. They stuck in a few symbols of the Democracy in the packet.
The White House is definitely something I need to check off my list - touring it as an adult. I remember doing it as a kid - maybe - but I know I've never done anything but peer through the gates of the whatever lawn since then.
But, I'm particularly curious, having just toured the White House of the Confederacy (yes, there's a magnet for that) this past weekend. I can't actually wait to see how the real White House differs from Jefferson Davis' residence.
Now, I just need to get that letter to my congressman started.
* "The White House is the finest prison in the world."
- Harry S Truman