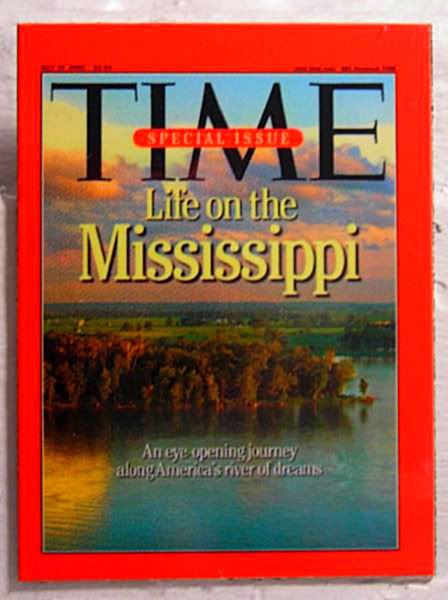 Magnet #117 - Time magazine, Life on the Mississippi River
We've been hearing a lot about the flooding in the Midwest, and each day, as the waters flow south, towns are doing their damndest to keep the levees from breaking.
It's kinda scary that towns are being evac'd, and major bridges are being closed, and the worst of it still has to make its way down to the Gulf.
I've nothing to wax poetic about, so I'll stop here, and offer up this
Charity Navigator blogpost
instead.
Oh. And I have not a clue where this magnet came from. Knowing me, I probably lifted it from some media goody bag along the way.