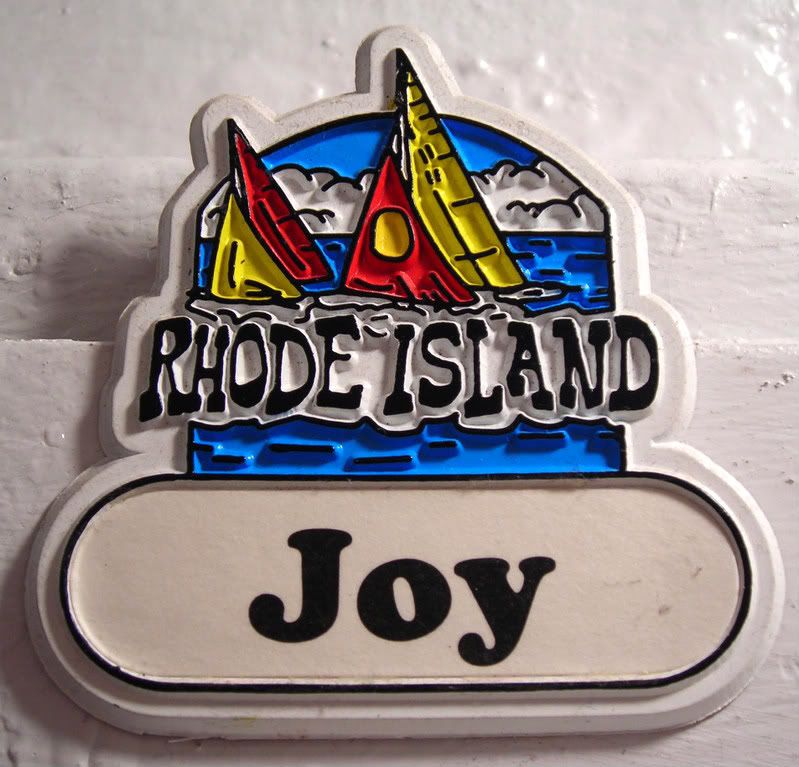 Magnet #230 - Joy in Rhode Island
So, today in 1635, Roger Williams (the founder of the first Baptist church in America)
was banished
from the Massachusetts Bay Colony - something about speaking against authorities looking for punishment of religious dissension and confiscation of Indian land.
Roger then hooked up with the Narragansett tribe, and founded what eventually became the state of
Rhode Island
. Well, actually, first, he settled a bit of land and welcomed all dissatisfied Puritans... I do love that he thought it was a sign from God, and he named his settlement Providence.
For some, RI is a pitstop along the 95 corridor between Connecticut and Massachusetts. And for others, RI is famous for its playground of the rich - Newport - where all the uberwealthy have their summer cottages, etc.
For me, it's both. Oh! And it's home to the second most fun city name to say: Woonsocket. C'mon, say it with me:
Woooooooonsocket!