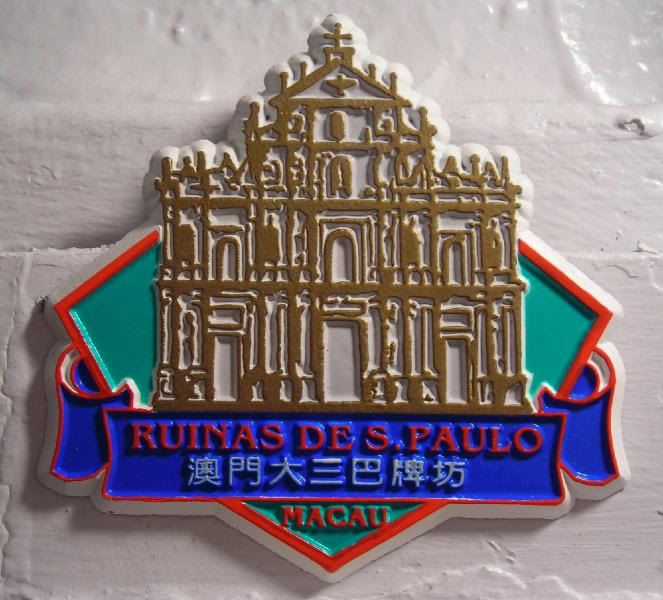 Magnet #240 -

Ruinas

de

S. Paulo,

Macau
Some friends of mine brought this back for me from
Macau
. I don't know much about the region, but it's been fun seeing their pictures and magnets.
Yay
, learning tools!
For example, while I knew there was a fairly big Catholic population in China, I didn't know how that came about. The Jesuits were in the Far East as far back as the 1500s! And, the missionaries that started here in Macao traveled all over the region, and were instrumental for spreading Catholicism in China, Japan, and elsewhere in Asia.
You can learn more about them in the following links, but briefly, the
Ruins of St. Paul
are within the
Historic Centre of Macao, China
, which is a UNESCO World Heritage site. They were actually the original College of St. Paul and the Mother of God Church (sometimes called the Vatican of the East), which built back in 1565, but were destroyed by a few fires along the way. Sadly, all that's left is the
church facade
.
Oddly, it's just around that time that Magellan stumbled on to the Philippines, and started them down the road to enlightenment... but that's a whole '
nother
magnet.